Description
New design product– automatic forming machine for high end buffing wheel which are called as Airflow Buffing Wheel , Weave buffing Wheel ,Corrugated Polishing Buffs, made of sisal or cloth. There are 20,30 32 36,44 Weave polishing Wheel options .
It can be easily operated by only one person, with high molding speed and good manufacturing effect, completely replacing complicated manual operations, saving a lot of costs for your polishing cloth wheel production and creating more profit margins. The whole machine includes a wave forming knife system, an operating platform, and a cloth rolling device.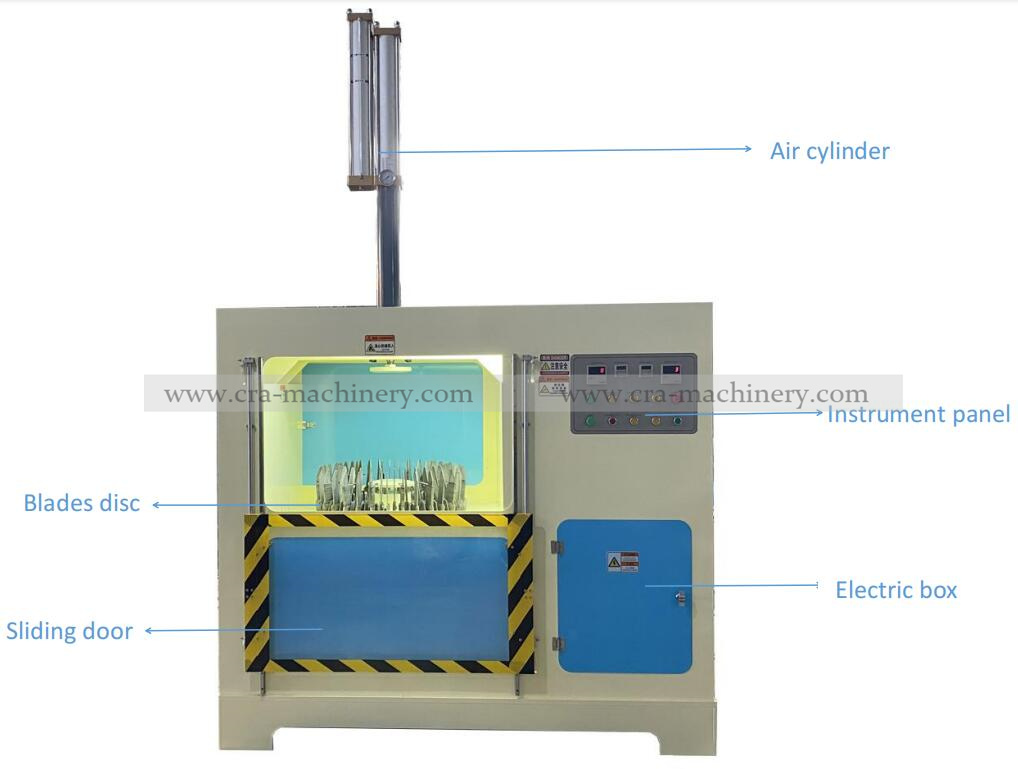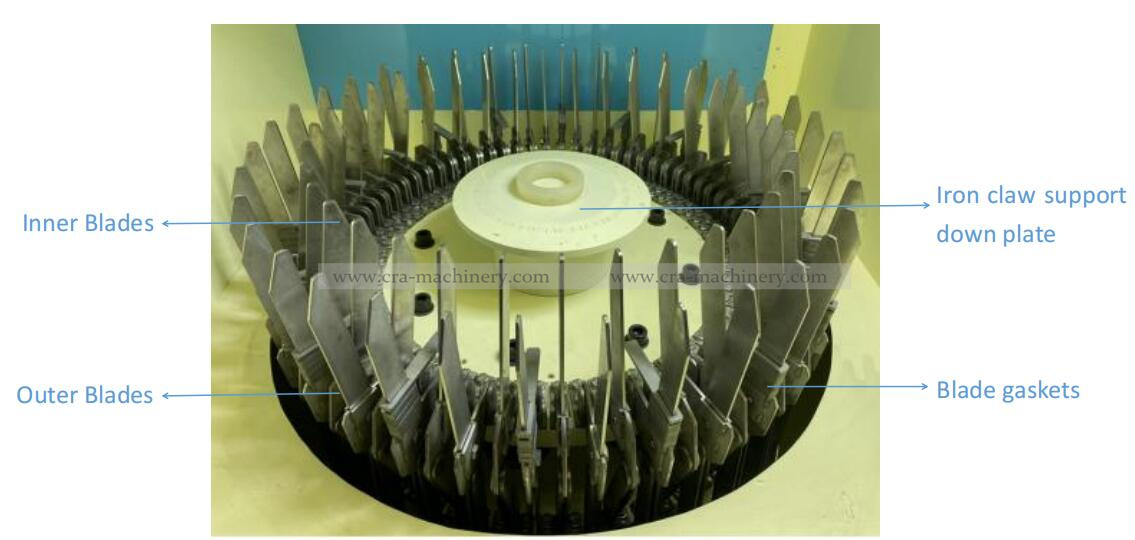 Details Advantage:
This machine is special used for forming of polish buffs call weave buffs, airflow buffs, or corrugated buffs. Suitable for cotton, treated cotton or sisal cloth.
Main structure: It is composed of main body, automatic cotton/sisal material winding/rolling device, electrical control element, pneumatic control element, pneumatic system, connecting device, etc.
Optional pneumatic or hydraulic control system.
working principle: electrical control box controls the pneumatic system driving the the main body to work.
Operation: Rolling the fabric/sisal—put on fabric/sisal roll—close the clamps—press the materials—open the clamps—put on the iron clinch ring—close the clamps—press the iron clinch ring—Finish product
Main parameter– Power: 2KW, Voltage:380V,3 phases, 50HZ.
Molds: You can change different clamps for different outer diameter. It takes 20 minutes to changes one set of clamps. But the tolerance of OD allows 100mm only.
Operation:
Step 1: Winding the materials roll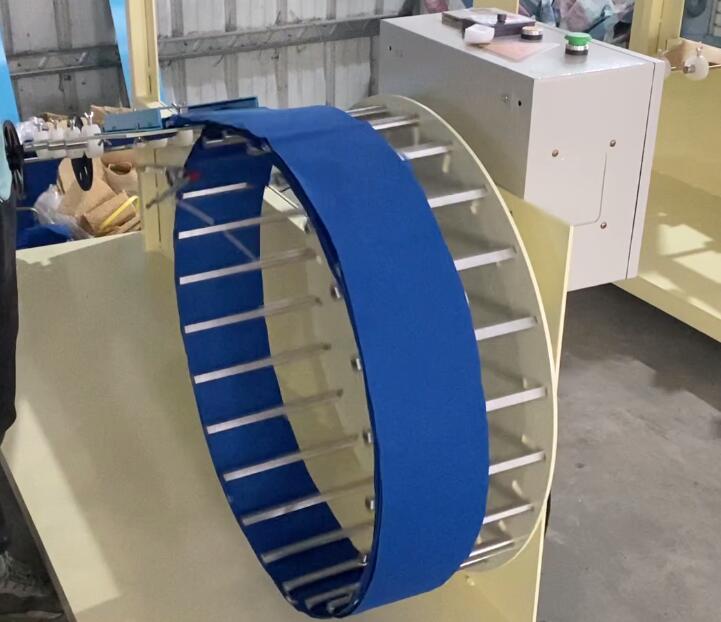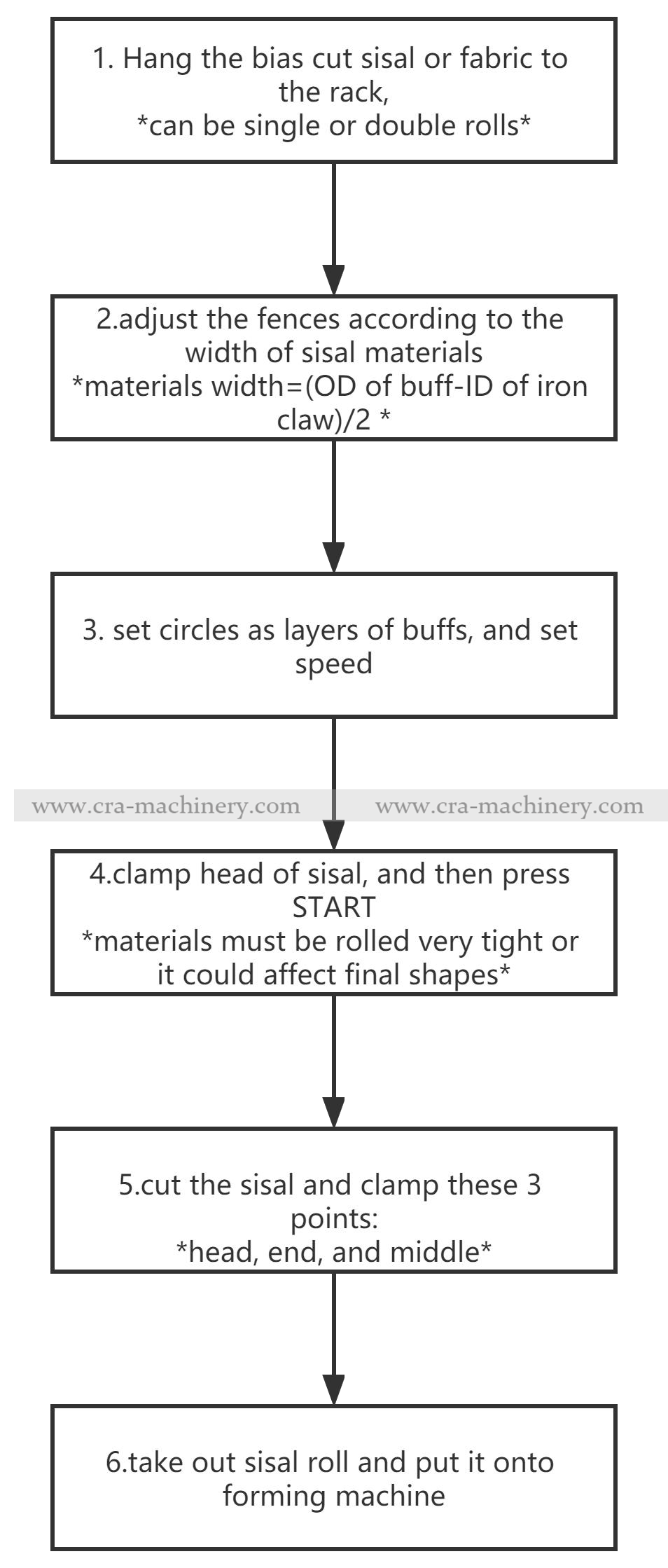 Step 2: Form the Corrugated Polishing Buffs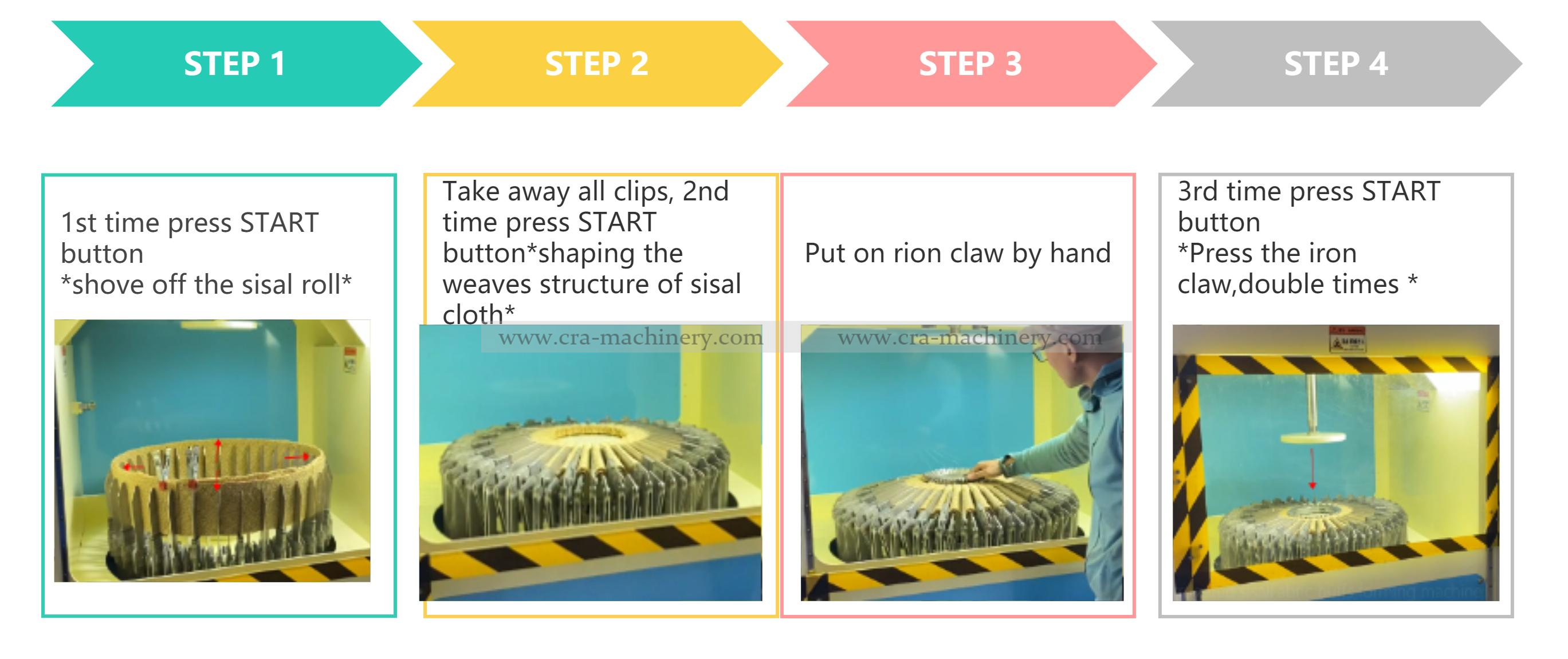 Parameter Chart(for 32/36 weave model,pneumatic power)